In recent years, I have grown as an individual and have become more aware of the world around me. I now pay more attention to the products that I consume and purchase, and believe it is important for companies to produce products that have a positive impact on the world. I have gained more self-confidence through various activities and projects. Additionally, industrial design has provided me with an opportunity to collaborate with other creative individuals and initiate new projects. I have also been engaged in short, creative projects to discover my interests. Through this, I discovered my passion for craft beer and film, and am glad to be able to incorporate them into my studies as a designer.
Business and Entrepreneurship
I am constantly working to develop myself as an entrepreneur through my video production company. I believe that the design processes I have learned in my studies have provided a strong foundation for my growth as a creative entrepreneur. Similar to entrepreneurship, I see design as a means of finding solutions to problems and creating unique experiences that evoke emotions in people.
Creativity and Aesthetics
In the years where I studied industrial design, I have always viewed this field as a central area of focus. As a designer, I believe this is crucial for the user that the product appears visually appealing, as it can often create a first impression of the overall experience. An example of this is standing out during a demo day, from my own experience, people are more likely to initiate a conversation if a high-quality prototype is on display.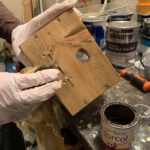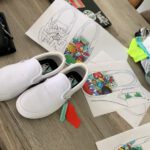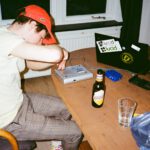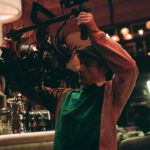 In previous projects and courses, I have often shared responsibilities with team members. When I encountered difficulties and was pressed for time, more experienced team members often took on the work to resolve it efficiently. However, this was not an option in my recent Final bachelor Project, and I spent several days resolving error messages in the code.
Technology and Realization
During my first two years of study, I primarily concentrated on the visual aspect of design. I had no background in electronics or the use of software for 3D modeling. As I began to explore my career aspirations as a designer, I realized that I lacked certain essential design skills, such as working with Arduino. I obtained knowledge in courses like aesthetics or interaction through observing and assisting other students.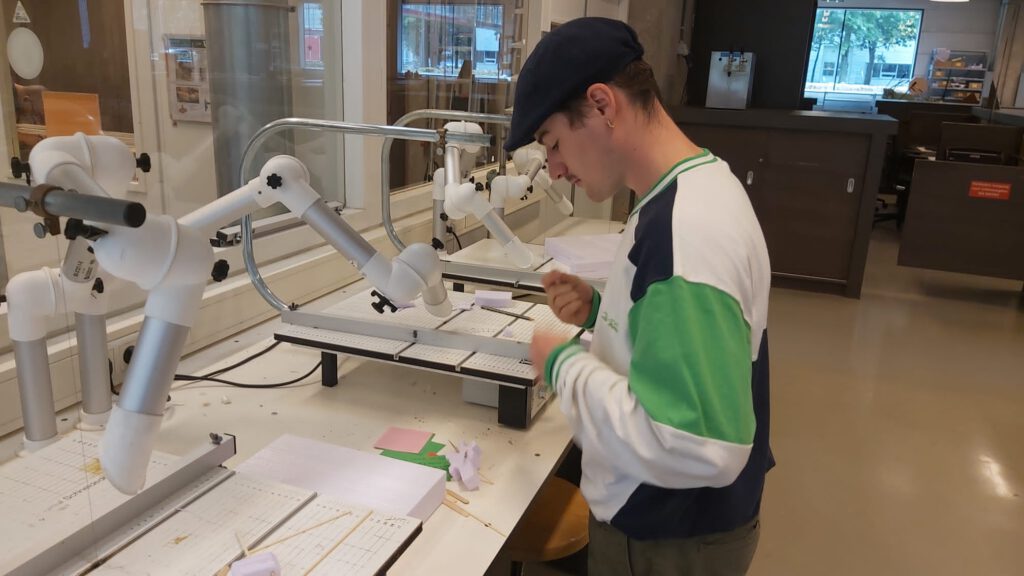 During my early years of study, I primarily focused on user-centered design, largely due to the courses and design challenges offered by industrial design. The one exception was a course on design for debate. Through this course, my perspective expanded to appreciate the vision and value in products and I became more interested in experience design as it allows for a unique connection with users. I enjoy observing live reactions to my designs, such as on demo day.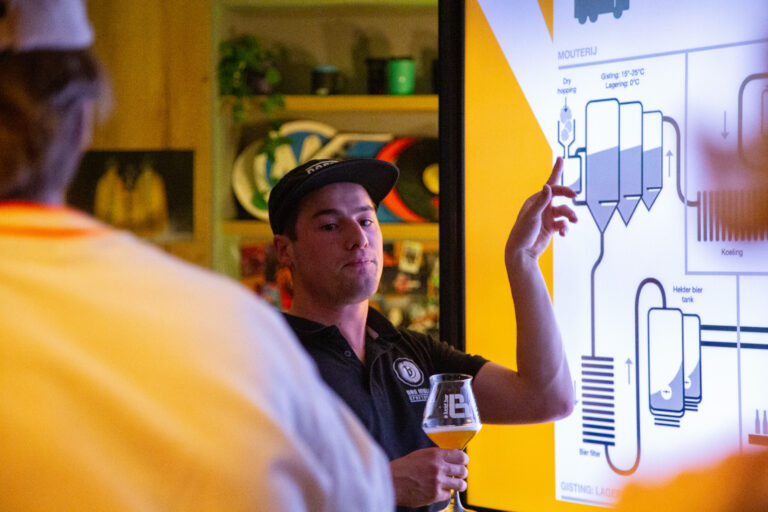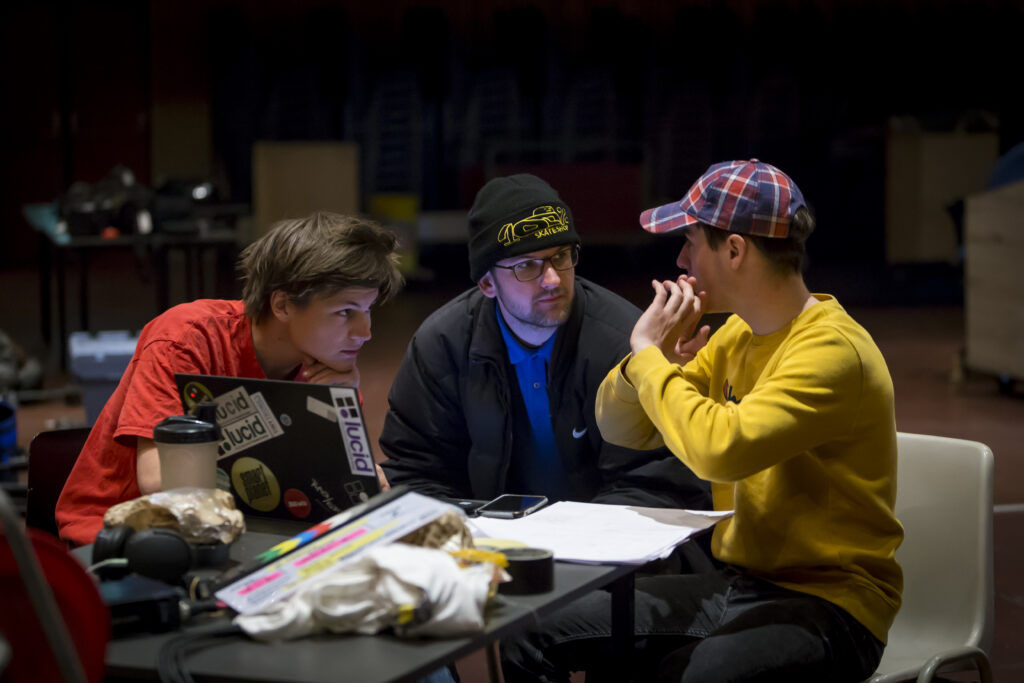 In high school, I was comfortable with presenting in front of small groups of familiar faces. However, when I began studying here and switched from Dutch to English, I struggled to express myself effectively. As a result, I found it increasingly difficult to present and often remained in the background during group presentations. But during my FBP, I decided to work on improving my presentation skills since I couldn't rely on others to do the work for me. I have made progress in this area, and I have found that it is much easier for me to share my story with others, but I still have some ways to go to regain my confidence. I will continue to work on it in the future.
As a leader in group settings, my goal is to foster a positive and relaxed environment. I believe in equal participation and mutual learning within partnerships. Through my experience on committees for the study association lucid, I have honed my ability to lead meetings. Additionally, professional meetings with my video production company, FORE, have instilled confidence in negotiating prices and understanding my value to companies, which is beneficial in job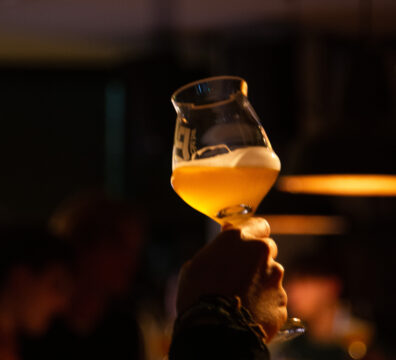 During my studies, I struggled to stay motivated and often felt stressed leading up to deadlines. I found it challenging to be constantly evaluated in a traditional academic setting. I am eager to gain independence and support myself through projects that I am passionate about. I am proud of my accomplishments during my FBP, as I had a great experience and learned a lot, which is my top priority.
In the near future, I plan to continue working on various projects, including growing my video production company. I aim to merge my three passions- design, beer, and filming- into a full-time job, where I can unleash my creativity by producing videos at a brewery. Additionally, I intend to expand my knowledge of beer and establish a small company to share my passion for craft beer through tastings. Currently, my focus is not on pursuing a master's degree; I want to take a break from studying and devote 100% of my time to running a company and working on small projects.