Personal Development Plan
VISION
People today have an abundance of choices for certain products. It is interesting to know why people are convinced to choose a certain product. I believe that a good first impression is very important for using certain products and systems. Although the world is becoming more and more online, the best commercials are still word of mouth. When a particular product pleases people it will be recommended to several other people. "People don't listen to advertisements, they listen to their peers." (Jonah Berger, 2015) That is why I like to see an unexpected and unique element in a certain product, this creates an effect that will not be soon forgotten. I think because there is more and more choice in certain products, the extra details will matter more. The focus of products is already on which user you are and how you use the product. By enlarging these small details, this will only become an important point.
I also see the use of clothing in technology growing more and more. I think we are going to a side where clothing is not only important for the look, but it will become more functional. We already see this effect with certain accessories such as glasses and watches. I like to see this effect reflected in, for example, trousers and shirts. This is something that everyone wears so it can be useful to make in functional.
Berger, J. (2015) Contagious: Why Things Catch On [Book] Retrieved June 18.
"I am a curious person with a passion for filming, who likes to know the finer things."
IDENTITY
I am a designer who is mostly focusing on the best features of products. As a designer, I think this is a good quality to have when designing a product because I really focus on what features a product needs. Combining the best features of different products to create a new product. That is why I am interested in the latest tech news. I really keep an eye on the tech market and read reviews about a lot of different products. To achieve this I also find it important to have good communication with the user.
As a designer, I like to be involved in the last phase of a design process, in which the product is presented to the user. I have always been interested in making videos. That is why  I am interested in several new ways in which I can get users' attention. I believe that designers are looking for a "wow" effect from the users. I would like to create this by designing something unique so that people will remember and tell others about it.
Furthermore, I am interested in different clothing styles and I try to convey my identity through my clothes. I wear many colors and unique patterns. Partly because I started making my own shoes, I try to convey the same "wow" effect on my clothes. My ambitious are to start an own company and bring my own product on the market.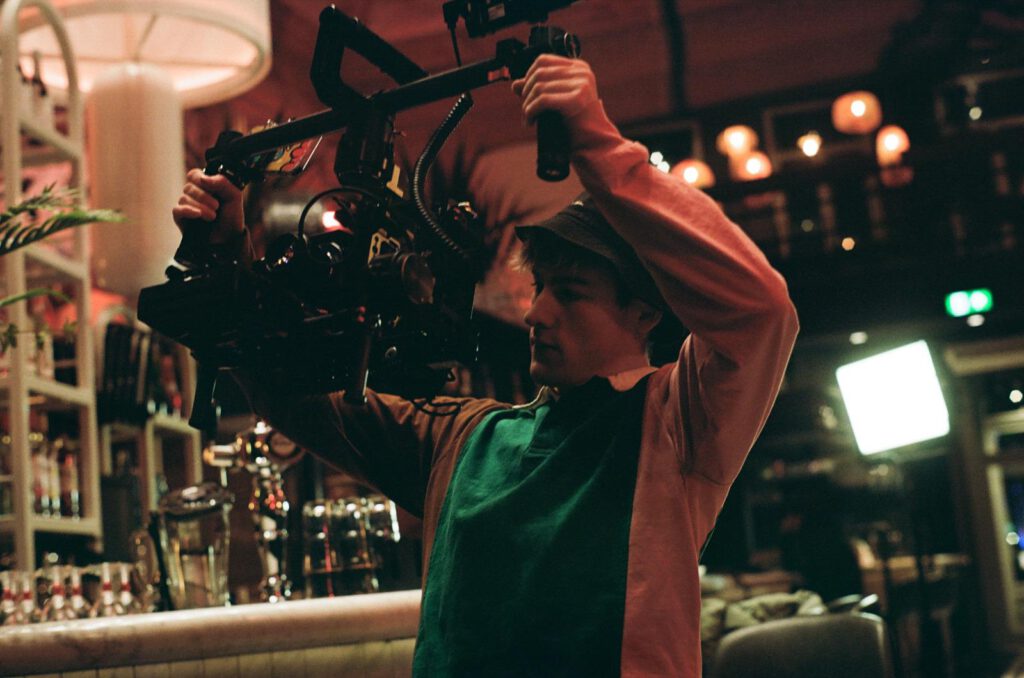 GOALS
For p